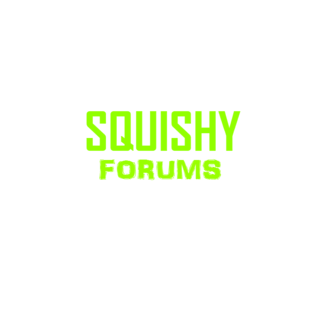 :) Welcome to the Forum Page. Make your self at home. :D

Main Website!

4th August 2016, 18:54 by MrSquishy
I have a brand spanking new website @ http://squishyproductions.weebly.com/ which links to everything else. It's all in one to make things a lot easier for all of us.


Comments: 0

Update V2 - Name Change!

4th August 2016, 18:51 by MrSquishy
As you can see there is a major change.
The name and links of everything has changed from AlienBoy and any other predecessors to Mr Squishy.
This is a permanent change.


Comments: 0

UPDATE V 1.1

10th May 2016, 18:16 by AwsomeSmile13
New


Forum Layout
Link In Footer (check it out)


Comments: 0

Welcome New Member!

Topics
Posts

Last Posts


About the forums!


1

1

10th January 2017, 11:05
Silverwing98

These are the Rules that need to be followed!


1

1

20th April 2015, 18:27
MrSquishy

As a new member say hello, and tell us a little about yourself!


1

1

20th April 2015, 18:29
MrSquishy

Topics
Replies
Author
Views
Last Posts

No message.